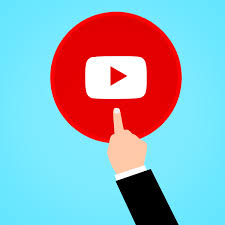 Video and marketing in this age of technology  go hand in hand when it comes to  marketing your product or business online.   In addition, posting video content on social media platforms like Facebook, YouTube and Instagram is also important to the success of marketing your brand.
Video is easy and efficient for the end consumer…plain and simple; "People Love to Watch Videos!"  Video marketing provides companies, agencies and marketers a cost-effective, versatile, and extremely easy-to-share medium to reach their target audience. 
One recent study found that online video is a 600% more effective way of marketing your business than print and direct mail combined.
Here are some statistics to consider:
75 Million people in the U.S. alone watch videos online per day.
If you mention the word 'video' in an email subject line, the click-through rate increased by 13%.
Nearly 50% of all video is viewed on a mobile phone.
A study revealed internet video traffic accounts for 80% of all consumer Internet traffic
Videos 2 minutes or more get the most views (but not much longer as you risk losing your audience).
Short, quick and sweet is the way to produce content.
More than 500 million hours of video are watched on YouTube each day.
82% of Twitter users watch video content.
People retain 95% of content when they watch a video compared to only 10% when reading it as text.
Embedding videos on your website can increase traffic up to 55%!
Video is a cost-effective way to market your business or product.  Producing high-quality video content is not as expensive as you may think and that's where we can help.  Oh! Show Productions can help you maximize your marketing dollars with a cost-effective video strategy that works!