Hello and thanks for stopping in to read about us. My name is Tony Okun and I'm the owner at Oh Show Productions LLC,. I've been a professional videographer and video editor for over 20+ years (I started way back when we used to put a VHS tape into the camcorder). Oh Show Productions LLC is a full-service video production company that has helped businesses promote themselves in innovative ways through visual storytelling. Whether you need help getting your message out on your website, social media or want professional promotional videos, we've got you covered! With over a decade of experience in the promotional and marketing video industry, we've created videos for companies of all sizes. It doesn't matter if your a small company or huge corporation. We produce what you want and what you expect so you get the best product in the end! We're all about happy clients and you can trust us for all of your video and photography needs!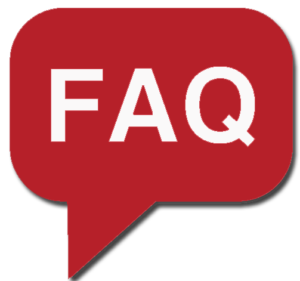 Q: Why choose Oh Show Productions for your video production needs?
A: Oh Show Productions is the best choice for your video project because we tailor our services to your specific needs and budget to create the highest quality video for your digital or broadcast marketing. We are flexible with our pricing to fit any budget and we understand that no project is the same and every client and every project is different. We love collaborating with our clients to ensure that we produce nothing but the highest quality content that is exactly what our client's want. We are there with you every step of the way to deliver a finished product that brings your vision to life.
Q: How long have you been making videos?
A: We have been producing videos going way back to the days of VHS tapes, when you loaded the VHS directly into the camcorder to record the video. There may be some of you out there who may not know what a VHS tape is, so here is a link: All about VHS.

Q: How much does a video cost?
A: We're very often asked how much a video costs, but there is no simple answer. There are a whole range of factors involved when it comes to producing a video and putting together a proper quote for video production can take some time. This is why communication and collaboration are so important to the process because all of our projects are custom-tailored to fit the client's needs. So, there is no "one price fits all" model. We offer hourly rates in addition to flat-rate pricing meaning you will not pay more than what we quote you for your video. The best way to go about it is to just give us a call and let's have a conversation. Whatever we do charge, our motto has always been, to "over-deliver" when it comes to taking care our clients. We are a value-add production company.
One thing to keep in mind: "Great Video Is Not Cheap…Cheap Video Is Not Great."
Q: How does Oh Show Productions rates compare to other video production companies in Boise?
A: We are by far one of the most competitively priced production companies in Boise and the Treasure Valley. We try to maximize any budget and we offer to do more with less along with offering flexible rates to fit any size budget. We have some small local business clients to multi-million dollar companies.
Q: What does the video production process entail?
A: Producing a video is a 3-part process and includes the following:
1. Pre production: This process involves meeting with You (the client), creating a production schedule, scripting, casting, (if applicable), shot lists, scouting locations, prepping equipment and anything else needed to make the shoot happen. On most of our projects this takes a day or two and we work with you to make sure you're in the loop on every aspect of the process.
2. Principal Photography (Filming): This is when the actual content of the video is captured – filming the b-roll, people, images, sounds, voice-overs, etc. This can take one day to one month, but typically takes a week or less for most of our video projects. However, the filming process may be drawn out over time depending on the availability of the project participants.
3. Post Production: This is where the video that was shot is now edited into a final project. The interviews or actors and b-roll are put together, graphics are added, animation (if applicable), sound and music are chosen, designed and mixed, and imaging, color correction, are completed. Then a final digital file draft is delivered to You (the Client) for a first preview.
Q: Why does shooting video take so long?
A: Shooting quality video content is an art. It's not easy, we are highly skilled professionals with years of experience and it's important to understand that making great video takes a lot of time and patience. We like to plan ahead by doing a location scout, meeting with the client and then putting together a shot list so that there are no surprises. That way, we know exactly what, where and how to shoot prior to arrival.
Q: If I want to make a change after I approve something will there be additional costs?
A:Yes, changes that are requested after the included (2) rounds of revisions have been approved will incur additional expense at our hourly editing rate. We will never surprise you and we will always discuss those costs with you beforehand so as to ensure it is approved in advance prior to making any changes. The goal is to make you (the client) happy in the end.
Q: Who owns the footage you shoot for me?
A: You do!…When we are hired to produce a project for our clients, our clients own full rights to all Raw, Final and Finished video projects shot, edited and produced by Oh! Show Productions. We just ask the client's permission to use the final video for demo purposes for our portfolio on the website.
Q: Do you do 2-D & 3-D Animation and Motion Graphics?
A: Yes we do!…We have an expert in 3-D graphics and animation on staff that uses Lightwave 3-D, Element 3-D and Adobe After Effects to produce pretty much anything you can dream up.
Q: What kind of gear do you use?
A: We utilize the latest technology and film gear and shoot with Panasonic cameras. We have (3) Mirrorless cameras (Panasonic Lumix GH5, (5k) Lumix GH5S, (5K), Lumix S1H (6k Cinema). We can shoot 6K Anamorphic on the Lumix S1H. Full LED lighting kit for any situation and professional audio that includes: 2 Sony Lavalieres, Rode boom and shotgun mics. We also fly an Autel Evo Pro II drone and can shoot footage up to 6k Aerial video.
Q: What software do you use for editing?
A: We edit with Final Cut Pro X, and use Apple Motion, Lightwave 3-D, and Adobe After Effects (for 2-D & 3-D graphics and animation)
Q: When will you deliver my video and how long will it take?
A: Every project is different, but we typically complete projects within 2-4 weeks. If your project is simple and straightforward, we'll finish it faster. If it has a lot of graphics, custom music and/or must go through an approval committee it may be longer. Our schedule is also a factor, so sometimes we're able finish projects sooner than normal. We deliver all of our products digitally via web-based services like FTP or Google Drive, or on a client's hard drive. We will always keep you posted on the progress during post production.
Q: Why can't I just make my own video with my Iphone or smart device?
A: You can but we honestly don't recommend that clients make their own videos, and it's not because we want just your money! An important to think about before trying to do your own video is how you present yourself in those videos is how your customers will perceive you and your business. Please read our article on "Why Hire a Professional Video Company" for more on this topic.
Q: How can I hire your company if I need a video produced or a videographer?
A: Just give us a call, or send us a text or an email and we'll go from there. If you need something last minute, or you are coming to town and need a videographer for your presentation, lecture or special event we've got you covered and we offer multi-camera recording for events.
Q: Why is video so important to my business?
A:The modern day consumer has a shorter attention span now more than ever. The advent of technology and the smartphone has ushered in a new age of hyper-connectivity and lightening fast response. You might have a great new product, but if you're struggling to convey its greatness within the first 8 seconds of a video (the average duration of your consumers' attention span) then you may lose your audience. Using video content is the best way to adapt your business to the current world, with quick engagement. Video marketing packs a lot of punch when it comes to SEO and increases search engine and organic web traffic, boosts your site's rankings and creates more engagement.This establishes the foundation to generate leads, increase sales and conversions. Quality digital video content is the MOST effective digital marketing tactic right now to help drive sales and conversions..
Free Video Consultation
If you are in the market for a video for your company give us a call were located here in Boise: 208-703-6721 or contact us via email: ohshowprods@gmail.com for a free, no-obligation video consultation with us. We'll talk about your project, brainstorm ideas and develop a customized production quote specifically for you and your budget.
We look forward to speaking with you!