Video Production Services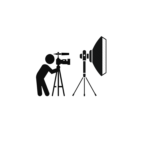 We are a full-service video production company and help bring your project from the idea stage all the way through post-production. It doesn't matter if you're a small company with a small budget or a large corporation with a bigger budget, we work with both. We create what you want and what you expect so you get the best product in the end.
PRE PRODUCTION SERVICES
● Production Meeting
● Concept Development
● Script Writing (if applicable)
Pre production meetings are always included in our services and prior to starting any production we will meet with you to understand your vision and end goal for your video. At this point we assist with the concept development, script writing, graphics and more. This phase ensures that your video starts on the right foundation so the end result is exactly what you wanted and what you imagined.
PRODUCTION SERVICES
●Producing
●Directing
●Filming
●Production Gear
●Locations
Once we have met and have a good idea of the duration and complexity involved in producing your video, we can then begin production and the filming stages of your project.  This includes securing filming locations and set up to shoot all of the necessary video for your project. Through the entire process we will work closely with you to make sure we're on the right track  to ensure the video represents your vision.
POST PRODUCTION SERVICES
● Editing
● Color Correction
● 2-D & 3-D Motion Graphics
● Music
● Titles
● Sound Mixing & Mastering
● Voice Over/Narration
After the filming stages are complete we move into the post production and editing phases. The editing phase is where the project really begins to take shape and come together. We will edit the raw video and include color correction, titles and graphics, music with final sound mixing and mastering of the audio and music track(s).  If there is Voice over or narration for the project we will record and edit in the V/O tracks with the final video. We then deliver the final project in a digital format for client review.
In addition to our video services we offer photography services too. 
● Aerial Photography                   
● Corporate Head Shots
● Event Photography
● Landscape Photography
● Product Photography
● Real Estate Photography